Class Information
Class Level: All levels
Age Requirements: 18 and older
Average Class Size: 8
What you'll learn in this chocolate class:
Students will learn how to temper & mold chocolate and how to create a variety of different chocolate truffles.

Join their Pastry Chef Philippe Kaemmerle for this very exciting workshop on all things chocolate. The class will start with an explanation of what chocolate is and how it is used in pastry and confectionary work. This is a hands-on class, so be prepared to get your hands dirty (and then lick them clean).
Refund & Cancellation Policy
A full refund will be granted for any cancellation made one week or more in advance of the class. Credit towards another class will be given for cancellations made less than a week but more than 48 hours in advance. A cancellation made less than 48 hours in advance or a no show will result in a loss of class fee.

CKCA reserves the right to cancel classes at its discretion. In the event of a cancellation, students will be given a choice between a full refund and class credit.
Teacher: Pastry Chef Philippe Kaemmerle
See Classes Taught by This Teacher »
At the age of 15, Chef Kaemmerle began a rigorous training program in Pastry in Strasbourg, a large city in northeastern France near to the village where he grew up, Dambach-la-Ville, a 2000-person populace in the hills of the wine-making Alsace region. At 18, began working on staff at a two Michelin star restaurant also in Strasbourg. He continued on to work in Sweden, Paris and St. Tropez, before coming to New York in 1986. He has had a distinguished pastry career in New York, having worked in gourmet restaurants such as Aquavit, the 21 Club and Windows on the World. Chef Kaemmerle has also been the recipient of numerous medals from many culinary competitions.
Price Guarantee
We promise that our prices are the same (or less) than prices on the school's website
Comprehensive
We centralize over 40,000 classes from vetted, high quality class providers
Verified Student Reviews
CourseHorse is the only place where you can read class reviews from verified students
Incredible Service
We're dedicated to supporting your learning goals every step of the way
Fast & Secure Checkout
Single-page checkout and powerful encryption make CourseHorse the place to book
We give you back 5% of every class purchase, to encourage you to keep on learning!
Start Dates (0)
Can't make these dates? Save to Wish List this class to find out first about new class dates.
Map
Questions about this class?
Get help now from a knowledgeable expert!
School: The Center for Kosher Culinary Arts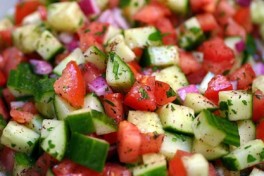 Located in the heart of Flatbush Brooklyn, The Center for Kosher Culinary Arts offers hands-on cooking and baking classes for men, women, children, and teens of all ages and experience levels. Classes are taught by experienced chef instructors and offered during the day, in the evenings, during motzei...
Read more about The Center for Kosher Culinary Arts »
| | |
| --- | --- |
| CourseHorse Approved School | This school has been carefully vetted by CourseHorse and is a verified NYC educator. |
Taking this class for work? Get exclusive perks & discounts for free.