Class Information
Class Level: Advanced
Age Requirements: 18 and older
Average Class Size: 14
What you'll learn in this health class:
Students will extend their meditation practice, improving flexibility and developing upper body strength, they will develop mental and physical poise and support them in maintaining a regular practice.

In this course, you will practice basic and advanced postures, deepen your relaxation skills and increase internal awareness of body, breath and mind. At this level of our practice, we will be sitting for a more extended time with the practice of pranayama and dharana. Discussion material will introduce additional themes from the classical yogic literature.

Prerequisite: This is geared toward advanced students and yoga instructors. In order to participate fully you should have completed our Level III yoga series (or have the equivalent level of yoga experience) and are committed to your sadhana and meditation practice.

Refund & Cancellation Policy
We need at least 2 hours notice if you need to cancel a reservation which may be done online or via phone.
Teacher: Rene Alkalay
See Classes Taught by This Teacher »
Rene David Alkalay is a Naturopathic Doctor. He is certified in yoga therapy, biosyntonic therapy, Reiki Aleph Healing, Ophanim, and therapeutic counseling. Dr. Alkalay has been involved with energy healing and spiritual healthwork since 1974 and has helped thousands of people recover their personal health and wellbeing.
Price Guarantee
We promise that our prices are the same (or less) than prices on the school's website
Comprehensive
We centralize over 40,000 classes from vetted, high quality class providers
Verified Student Reviews
CourseHorse is the only place where you can read class reviews from verified students
Incredible Service
We're dedicated to supporting your learning goals every step of the way
Fast & Secure Checkout
Single-page checkout and powerful encryption make CourseHorse the place to book
We give you back 5% of every class purchase, to encourage you to keep on learning!
Start Dates (0)
Can't make these dates? Save to Wish List this class to find out first about new class dates.
Map
Questions about this class?
Get help now from a knowledgeable expert!
School: Tree of Life Yoga & Wellness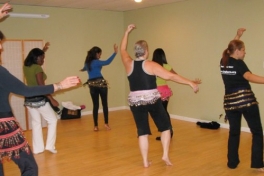 Genesis Tree of Life Yoga & Wellness Center (GTOL) is a Raja Yoga school in the Himalayan Tradition and an integrative holistic center in the heart of Queens, New York. Our yoga classes are designed to teach and make available, to our community and beyond, the knowledge of yoga meditation within...
Read more about Tree of Life Yoga & Wellness »
| | |
| --- | --- |
| CourseHorse Approved School | This school has been carefully vetted by CourseHorse and is a verified NYC educator. |
Reviews of Classes at
Tree of Life Yoga & Wellness
(
1
Review)
Taking this class for work? Get exclusive perks & discounts for free.