Class Information
Class Level: Advanced
Age Requirements: 18 and older
Average Class Size: 10
What you'll learn in this photoshop class:
The goal of Photoshop Advanced training is increase your proficiency and speed while improving your creative expression and decision-making in the program.

Super-situational awareness is emphasized: at all times you know your goals and the steps to get there. What Layer / Tool you are in and why? Where you have been and what's coming up next—and what's the final product? This awareness needs to become second nature, and that only comes with confident command of the tools and powers of the program.

Students will learn:

How to incorporate 3D images into Photoshop art
How to make professional, pixel-perfect selections.
How to work in the little-known Quick Mask Mode.
How to leverage the power of Photoshop's "Content Aware Tools"How to create Masks and Alpha Channels for advanced, best-practices results.
How to edit Video right in Photoshop—yes, you heard right!
How to harness the power of Actions / Automatic Batch Processing
How to Save for High-Res output for print and Apple iPad 3 Retina Display.
More!
Course Topics:
Level 1 Review
Artistic Effects and 3D
Advanced Selection Techniques
Image Retouching
Advanced Selection Techniques
Layer Masks and Alpha Channels
3D Images
Automated Batch Processing
Optimizing High-Resolution Images for Print and iPad 3
Video Editing Pt. 1
Video Editing Pt. 2
Video Editing Pt. 3
Refund & Cancellation Policy
Cancellation, refund, and rescheduling policy
Cancellation made up to 2 business day prior to the start of the seminar or workshop will receive a full.
Refunds will not be given for anyone who has taken the whole or part the seminar or workshop.
Refunds will not be given for any cancellations made 2 business days before the start of the seminar or workshop.
Refunds will not be given for anyone that does not show up on the day of the seminar or workshop.
Rescheduling is not permitted 2 days before the start of a seminar or workshop.
Students must attend 80% or more of Seminars & Workshops total duration to receive Certificate of Completion.
Price Guarantee
We promise that our prices are the same (or less) than prices on the school's website
Comprehensive
We centralize over 40,000 classes from vetted, high quality class providers
Verified Student Reviews
CourseHorse is the only place where you can read class reviews from verified students
Incredible Service
We're dedicated to supporting your learning goals every step of the way
Fast & Secure Checkout
Single-page checkout and powerful encryption make CourseHorse the place to book
We give you back 5% of every class purchase, to encourage you to keep on learning!
Start Dates (0)
Can't make these dates? Save to Wish List this class to find out first about new class dates.
Map
Questions about this class?
Get help now from a knowledgeable expert!
School: Technical Institute of America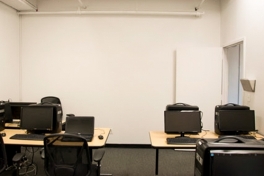 The Technical Institute of America is a technology training company. Our passion for helping individuals and businesses learn technology has made us the number one technology company in New York City. Every year we train thousands in a variety of Microsoft®, Adobe®, Cisco®, CompTIA®, and PMI® courses....
Read more about Technical Institute of America »
| | |
| --- | --- |
| CourseHorse Approved School | This school has been carefully vetted by CourseHorse and is a verified NYC educator. |
Taking this class for work? Get exclusive perks & discounts for free.