Class Information
Class Level: All levels
Age Requirements: 18 and older
Average Class Size: 10
What you'll learn in this cfr training:
You'll learn how to identify and care for a variety of medical emergencies, including severe bleeding, shock, musculoskeletal injuries and other sudden illnesses.

The heartsaver first aid course provides basic first aid and safety skills, equipping individuals to recognize and provide basic first aid care for injuries and sudden illnesses. Students will also learn how to reduce the risk of disease transmission while providing care.

Each student receives:

Certification card issued the day of class
Heartsaver CPR AED student workbook
Refund & Cancellation Policy
We do not provide refunds, however If you are unable to attend your class for any reason, please call or email us in advance so that we can reschedule you for a future class at no additional cost. You may also transfer your credit to a friend or family member at no additional cost.

In the event that you miss your class without calling or emailing in advance to let us know, you may reschedule only once for a future class. If you fail to attend your rescheduled class, then you will lose your payment, and have to re-enroll and pay for the class again. Special consideration will be given in extreme cases.
Teacher: Shane Woodall
See Classes Taught by This Teacher »
Shane Woodall is the founder and president of the school and has been conducting CPR first aid and lifeguard training classes for over 14 years.
Price Guarantee
We promise that our prices are the same (or less) than prices on the school's website
Comprehensive
We centralize over 40,000 classes from vetted, high quality class providers
Verified Student Reviews
CourseHorse is the only place where you can read class reviews from verified students
Incredible Service
We're dedicated to supporting your learning goals every step of the way
Fast & Secure Checkout
Single-page checkout and powerful encryption make CourseHorse the place to book
We give you back 5% of every class purchase, to encourage you to keep on learning!
Start Dates (0)
Can't make these dates? Save to Wish List this class to find out first about new class dates.
Map
Questions about this class?
Get help now from a knowledgeable expert!
School: Frontline Health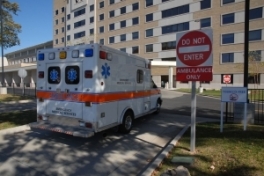 This school specializes in providing CPR first aid and AED training classes for individuals and groups such as summer camps, schools, churches, clubs and businesses in the New York metro area including Manhattan, Brooklyn, Queens, Bronx, and Staten Island. The school is a proud provider of American ...
Read more about Frontline Health »
| | |
| --- | --- |
| CourseHorse Approved School | This school has been carefully vetted by CourseHorse and is a verified NYC educator. |
Taking this class for work? Get exclusive perks & discounts for free.