Class Information
Class Level: Beginner
Age Requirements: 18 and older
Average Class Size: 8
What you'll learn in this cake decorating class:
Learn the fundamentals of decorating: Icing preparation, using different types of pastry bags, the different tips, piping, making roses, and finally using all your new skills to decorate your own occasion cake.

Cake Decorating is easy to learn. Our small classes and an experienced cake decorator at your side will help you develop the skills needed to create spectacular cakes and tempting desserts. Earn a 10 - 20% in store discount during course.
Teacher: Michael Rogak
See Classes Taught by This Teacher »
I am a 3rd generation confectioner and chocolatier. But I think of myself as a candymaker. I have been making chocolates and confections full time since 1975. I apprenticed at JoMart Chocolates part time since birth. JoMart Chocolates has been featured in The New York Times, The Daily News, Newsday, The Food Network & Arthur Schwartz's "Food Talk". We are currently featured in 2 editions of The zagat Guide( Brooklyn & Marketplace NYC) I have been featured 4 times on the Food Network as well as Michael Colameco's Food Show. Currently I am teaching a chocolate class at the new culinary program at Kingsboro Community College. JoMart Chocolates has been manufacturing high quality chocolates in brooklyn since 1946. MY father Martin started JoMart. My grandfather Julius had his own chocolate company from 1920 -1948 before joining my father at JoMart.
Price Guarantee
We promise that our prices are the same (or less) than prices on the school's website
Comprehensive
We centralize over 40,000 classes from vetted, high quality class providers
Verified Student Reviews
CourseHorse is the only place where you can read class reviews from verified students
Incredible Service
We're dedicated to supporting your learning goals every step of the way
Fast & Secure Checkout
Single-page checkout and powerful encryption make CourseHorse the place to book
We give you back 5% of every class purchase, to encourage you to keep on learning!
Start Dates (0)
Can't make these dates? Save to Wish List this class to find out first about new class dates.
Map
Questions about this class?
Get help now from a knowledgeable expert!
School: JoMart Chocolates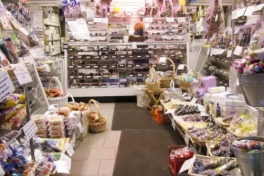 Life tastes Better with Chocolate. Why be satisfied just shopping and eating it. Let's take your passions one step higher. Are you considering a new career? Do you love making things at home to share with family and friends? Or, do you like the idea of having your hands in a pot of warm chocolate? We...
Read more about JoMart Chocolates »
| | |
| --- | --- |
| CourseHorse Approved School | This school has been carefully vetted by CourseHorse and is a verified NYC educator. |
Taking this class for work? Get exclusive perks & discounts for free.