Benefits of Booking through CourseHorse
Booking is safe. When you book with us your details are protected by a secure connection.
Lowest price guaranteed. Classes on CourseHorse are never marked up.
This class will earn you

3490 points

. Points give you money off your next class!
Class Information
Class Level: Beginner
Age Requirements: 18 and older
Average Class Size: 12
What you'll learn in this basic chinese mandarin class:
The course covers grammar, reading and writing practice as well as an insight into the culture of the region. Students will learn the basics of the language and be able to build up enough knowledge to read and write to a beginner plus level.

This course is for students who fit this description: "I have no knowledge or understanding of the language, or just a very basic knowledge, perhaps no more than a few key words and expressions. I have no real idea about the grammar, and I have a very limited vocabulary."

Topics & Vocabulary

Intro to Pinyin-Chinese phonetics system
Greetings in normal and polite ways
Introduce self, introduce others
Talking about oneself
Likes & dislikes
Taking a taxi
Asking about directions
Expressing time, days and counting numbers from 0-100
Shopping, asking about prices, sizes and colours
Buying tickets for travel; start with "qing wen 请问 "
Talking about jobs, company and business etiquette.
Asking for help
Grammar
Basic sentences with to be "shi 是 ", to have "you 有 " and to do "zuo 做 "
Sentences with stative verb (hen, 我很好 )
Past, and the situation has changed with a functional marker "le"
Pronouns – subject "wo 我 ", plural form 我 们,你们, 他 们possessive word "de 的 "
Auxiliary words e.g. "xiang 想 "
Word order in sentences (Chinese sentence orders, difference between English and Chinese)
Sentence forms – statement , question and negative
Measure words (e.g. a cup of tea = "yi bei cha" 一杯茶 )Particles with "ba 吧 " "ma 吗 "
Cultural Content
Various forms of Chinese
Lucky/unlucky numbers
Hand shaking
Business card
China tea
Politeness in Chinese language (different modal words)
Skills Work
Extensive practice of Pinyin and tones
Reading phonetics/ Pinyin skills
Focus on Pinyin, characters are optional
Listening practice (short simple sentences)
Recognizing r eading a few simple characters
Memorize some frequently used short sentences.
Refund & Cancellation Policy
 More than 7 days before course start date: Cactus can offer you a full refund of your course up to one week before the advertised start date.

 Less than 7 days before course start date: You can transfer your booking to the next course at no extra charge OR we can issue you a refund of the course fee minus a $50 administration fee.

 After the first lesson: You can transfer your booking to the next course at no extra charge OR we can issue you a refund of the course fee minus a $50 administration fee.

 After the second lesson: We can issue you a refund of the course fee minus a $100 administration fee. After the 3rd lesson: You will not be entitled to any refund and you will NOT be able to transfer your booking to the next course.
Teacher: Native Teacher
See Classes Taught by This Teacher »
Teachers are qualified and experienced language trainers, and are all native or bilingual speakers. They have been interviewed by a full time academic team, and have undergone extensive reference reviews. Classes are assigned according to the strengths of the teachers to ensure the quality of course delivery is excellent at all times. Additionally, a comprehensive Teacher Development Program incorporates a range of seminars, classroom observations, same-language teacher forums, regular newsletters, and information on methodology and hands-on teaching techniques. The teaching philosophy is based on looking at ideas, asking questions, and meeting challenges. Methodology: Trainers adopt a 'learner centered' approach to modern language teaching, which enables them to meet the individual's needs. Courses cover practice in all 4 skill areas: speaking, listening, reading and writing; however, the focus of the course is on speaking and listening - the main requirements of today's modern language learner. Teachers will use the target language, activities will be communicative, and course content will be relevant.
Start Dates (0)
Can't make these dates? Save to Wish List this class to find out first about new class dates.
Map
Questions about this class?
Get help now from a knowledgeable expert!
School: Cactus Language Courses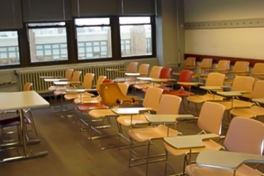 Cactus is one of the world's leading language training companies. Founded in 1998, our expert team delivers quality language training to individuals and businesses. And we are specialists in teacher-led face-to-face training.

We help over 15,000 people every year learn more than 30 languages,...
Read more about Cactus Language Courses »
| | |
| --- | --- |
| CourseHorse Approved School | This school has been carefully vetted by CourseHorse and is a verified NYC educator. |
Reviews of Classes at
Cactus Language Courses
(
1
Review)
Taking this class for work? Get exclusive perks & discounts for free.